About the Tokyo Bar Association
Building a More Accessible Bar Association
In Order to Protect Basic Human Rights and Enable Social Justice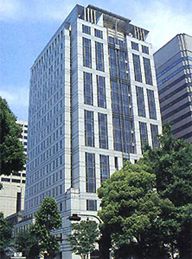 Established in 1893, the Tokyo Bar Association boasts a long history. The Tokyo Bar Association is not only dealing with all kinds of human rights issues, including criminal representation, children, the elderly, the disabled, women, victims of crime, foreigners, pollution, and the environment, but also expanding legal consultation services to better serve the inhabitants of Tokyo.
In addition, from the perspective of the protection of human rights, the Tokyo Bar Association releases opinions and statements to add substance to legislation and other policies and ensure fair implementation of the judicial system, and confers with the Ministry of Justice and the courts.
As an autonomous organization, the Tokyo Bar Association is also actively engaged in bar association and attorney reform.
About Bar Associations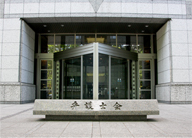 Bar associations are attorney organizations established under the Attorneys Law.
Bar associations are established in each of the jurisdictions of the district courts, but the Tokyo area has traditionally had three bar associations: the Tokyo Bar Association, the Dai-Ichi Tokyo Bar Association, and the Dai-Ni Tokyo Bar Association (the "Three Tokyo Local Bar Associations").
Attorneys and legal profession corporations are required to join (compulsory membership) a bar association that is in the jurisdiction of the district court of the location of their law firm. Attorneys that have a law firm in Tokyo become members of one of the Three Tokyo Local Bar Associations.
Persons qualified as foreign attorneys receive permission from the Minister of Justice and join a bar association as a foreign lawyer registered in Japan.