President's Message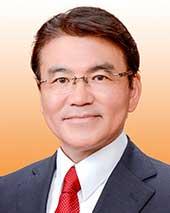 President,
Tokyo Bar Association
Junichi Matsuda
Hello everyone, I am Junichi Matsuda. I was appointed president of the Tokyo Bar Association on April 1.
The Tokyo Bar Association is an organization with a long history. We will be coming up to our 150th anniversary in 2030. As of the start of this year we have more than 9000 members, making us one of the largest independent bar associations in Japan.
The Tokyo Bar Association is also characterized by our members' engagement in a wide variety of legal activities. These include human rights protection activities that hold universal value, research into cutting-edge legal issues, work for local governments and corporations, and foreign law attorneys who act as bridges between Japan and other countries.
The Tokyo Bar Association also has a wide range of committees. One example is our committee for the protection of human rights. Another is our committee for legal education, with members performing easy-to-follow mock trials at locations such as junior high schools in order to promote understanding of the legal system and the work of lawyers within it. We have more than 70 such committees, each of which is active in its own right.
Information on all of their activities is routinely transmitted both internally and to external sources. We are committed to providing information on our activities to protect human rights and improvements to the legal system.
The Tokyo Bar Association is dedicated to being a friendly and reliable resource for citizens in their daily lives. We shall continue our efforts to this end, and we look forward to your continued support in doing so.
Junichi Matsuda
President,
Tokyo Bar Association